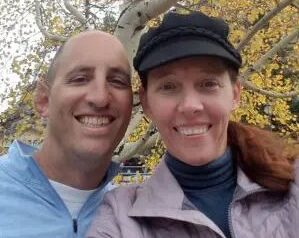 Family Owned Window
Treatment Company in Colorado
Meet Kenny and his wife, Traci. The window treatment industry and their family span almost four decades. Kenny learned the business from his father and often held summer jobs while growing up, working in factories that made window treatments. He would regularly tag along on sales calls to learn the trade. This is where he adopted his father's principle: "If you treat people right and give them a fair price, they'll keep coming back."
Many years later, Kenny and his wife decided it was time to venture into entrepreneurship. They opened Blended Blinds in 2015 with the desire to leverage Kenny's 20 years of business management and customer service experience alongside his family history of window treatments to create and grow a community-minded company focused on quality, value, and service. 
At Blended Blinds, our mission as a window treatments store is to provide high-quality custom window treatments at affordable prices. We increase savings for our customers by not charging additional fees for measurement and installation. Service is our top priority as we strive to treat every customer like family. Blended Blinds is committed to blending quality, value, and service to exceed our customers' expectations and deliver the best possible experience.
Our values reflect our commitment to providing our customers with the highest level of service. We value honesty, integrity, and transparency in all our interactions. We are dedicated to building long-term relationships with our customers and community. We believe in being accountable for our actions and delivering on our promises. We are committed to excellence and strive to exceed our customers' expectations in everything we do.