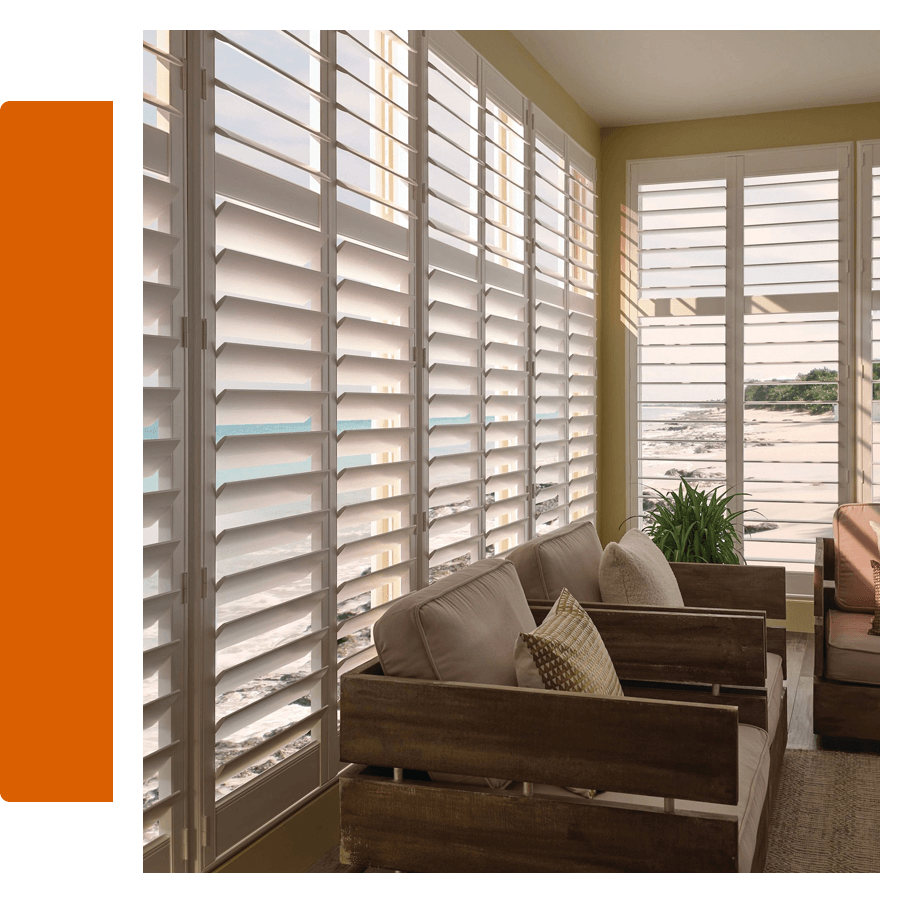 Explore Our
Custom Plantation Shutters
Blended Blinds is a locally owned and operated boutique window treatment company that specializes in providing interior plantation shutters for homes across the Front Range of Colorado. Our plantation shutters are exclusively from Eclipse Shutters, a trusted name in the industry. With Blended Blinds, you can choose from a variety of colors and louver sizes, as well as tilt and frame options, ensuring that you get the perfect fit for your home.
Colorado is a wonderful place to live, but the harsh sun can take a toll on your home's interior. Our Eclipse plantation shutters are designed to control the amount of light and heat (as well as cold) that enters your home. 
Plantation shutters are an excellent option for Colorado homeowners due to several reasons. Here are some of the main benefits to consider:
Affordability: Plantation shutters are a cost-effective solution that lasts for years, saving you money on replacements.
Durability: Blended Blinds offers plantation shutters built to last, and we back them up with a fantastic warranty.
Ease of Use: With no cords or mechanisms that can get tangled or stuck, plantation shutters are easy to use. 
Energy Efficiency: These shutters help you save on energy bills by regulating the temperature in your home and reducing the need for heating or cooling.
Style: Plantation shutters add elegance to any room and can increase your property value.
We offer a Limited Lifetime 25-year warranty. They are guaranteed against cracking, fading, water damage, and sun bleaching. With this warranty, you can enjoy peace of mind knowing that you won't have to worry about cracking, fading, water damage, or sun bleaching.
Eclipse Shutters offer a plethora of styling options to suit any home décor. With a variety of sizes, colors, and frame styles to choose from, they provide Tilt Bar or Clearview® hidden rear tilt operating systems. Both systems allow for tight control of the louvered shutters in both directions, ensuring total light control and privacy. Moreover, their UltraSatin™ Finish eliminates the need for painting or touch-ups, giving your home a premium, painted shutter look.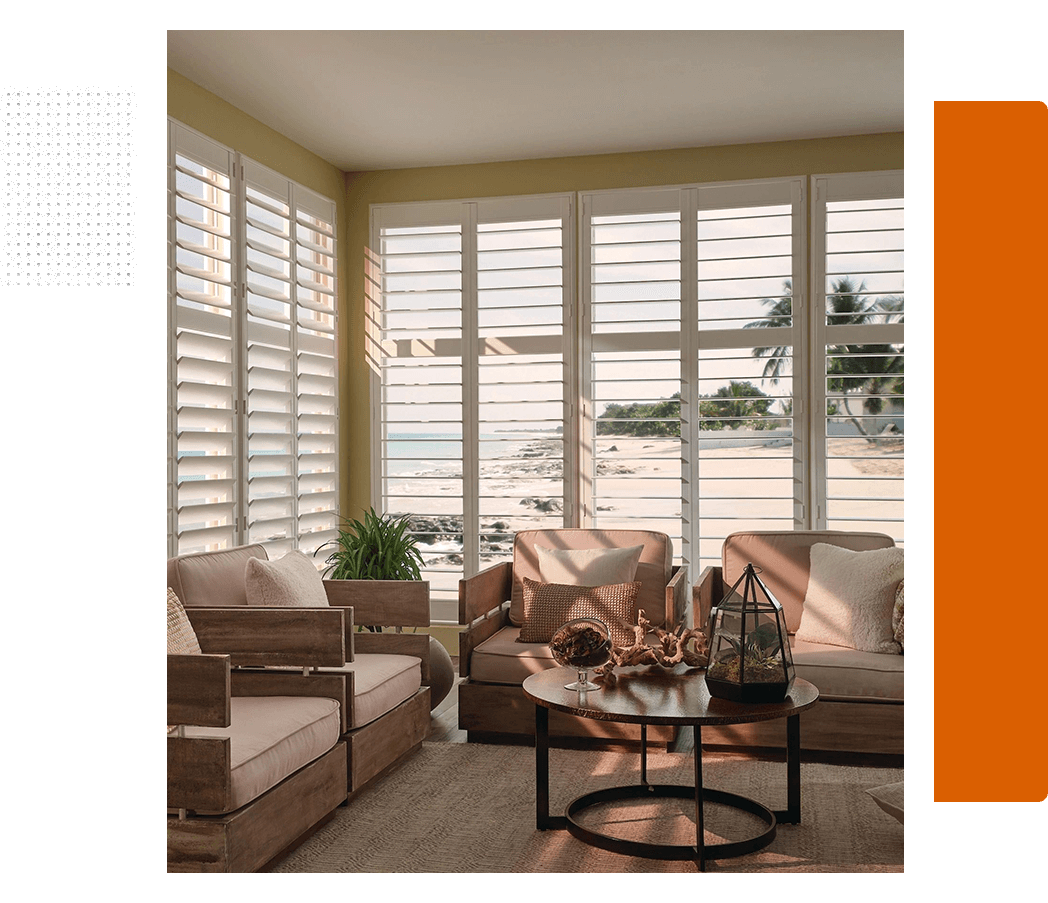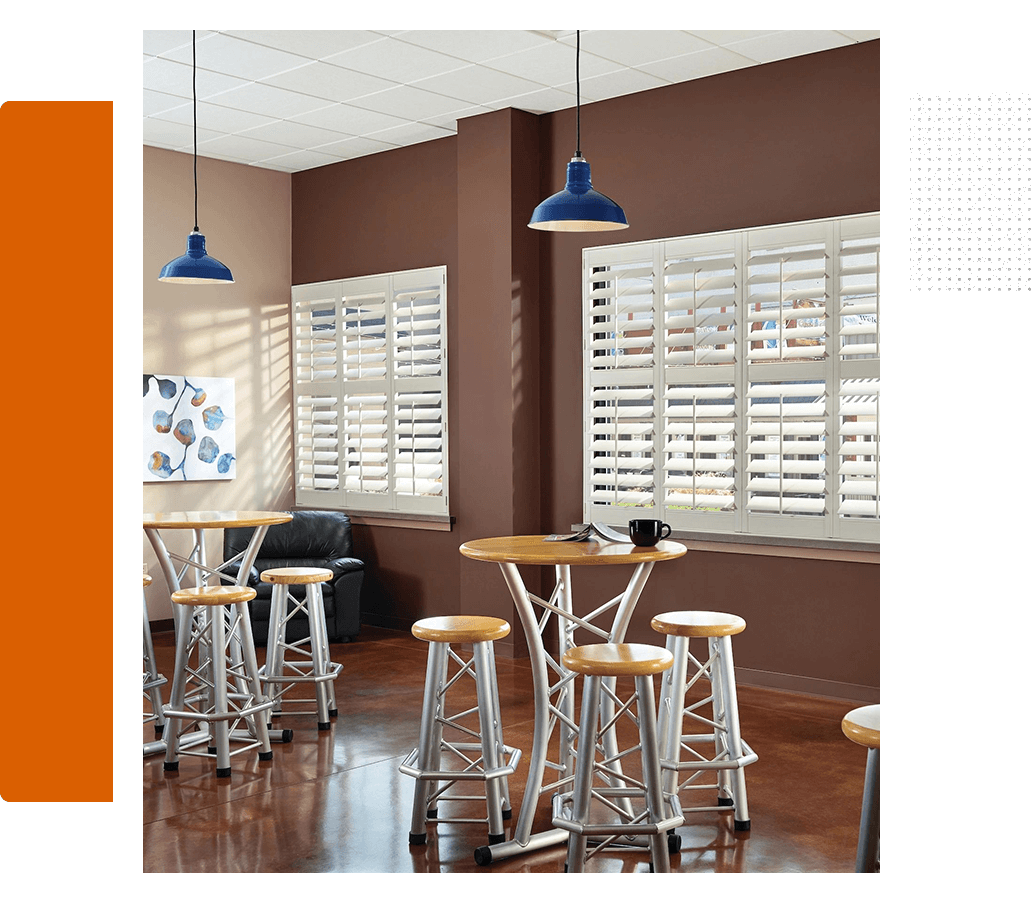 The UltraSatin Finish is the newest addition to the line of Eclipse Shutters, providing a revolutionary technology that successfully achieves the look of painted wood. This finish brings a soft, matte luster to any interior, adding an elegant touch that will always look as luxurious as the day it was installed. With Eclipse plantation shutters, you never have to worry about cracking, peeling, warping, or fading, and you'll never have to repaint or refinish them!
Did you know that Eclipse Shutters can help you save on your heating and cooling bills all year round? These energy-efficient interior shutters are designed with pockets of air in the louvers and frames.
Their ultraviolet protection reflects the sun's strong rays instead of absorbing them and traps cold air to prevent it from entering your home. Not only do these plantation shutters look great, but they also help to lower your energy costs.
Eclipse Shutters prioritize safety with their plantation shutters, incorporating various measures to ensure the well-being of both your family and your home.
Eclipse plantation shutters are engineered with safety in mind, meeting the National Fire Protection Agency's NFPA701 standards for fire retardancy. These interior shutters possess inherent, flame-retardant characteristics and do not require additional coatings or coverings to provide high fire protection.
The design of Eclipse Shutters prioritizes safety, especially when it comes to children and pets. Unlike other window treatments, they are cordless, ensuring that there are no dangling cords that could cause harm or become a choking hazard. This feature gives you peace of mind knowing that your loved ones are safe and secure around the plantation shutters.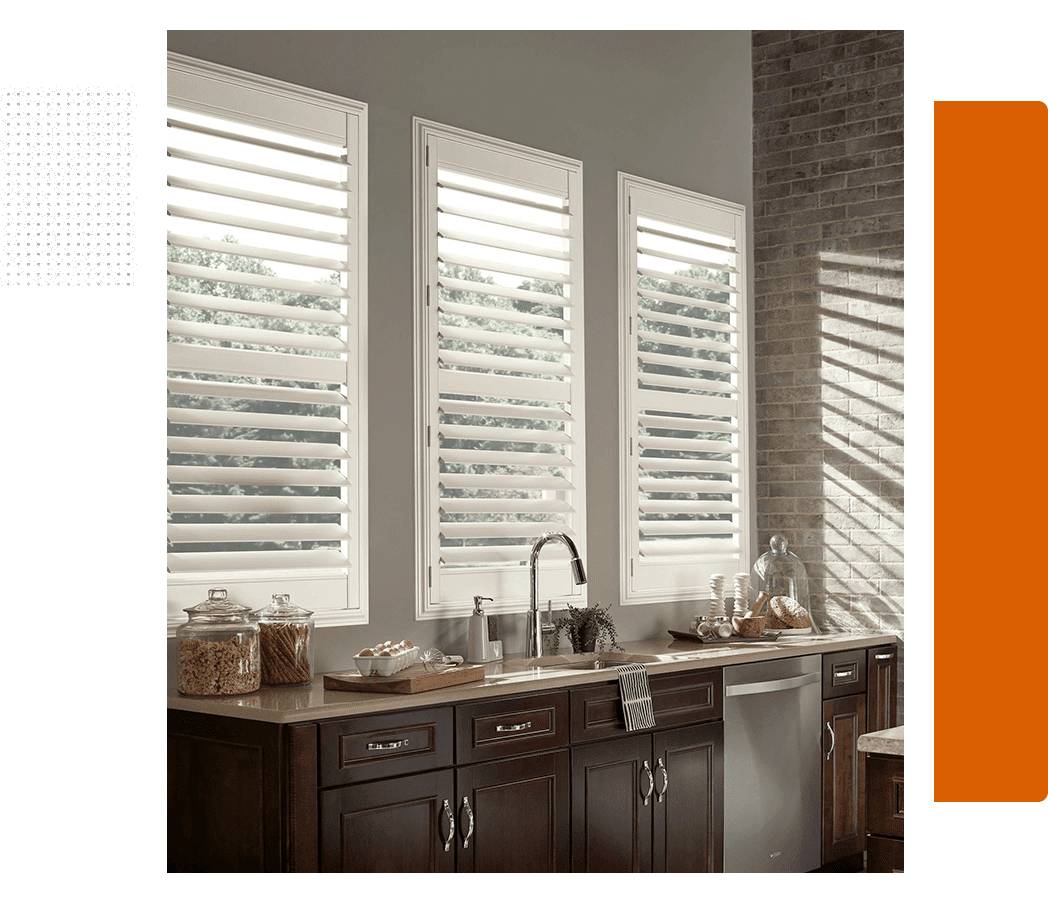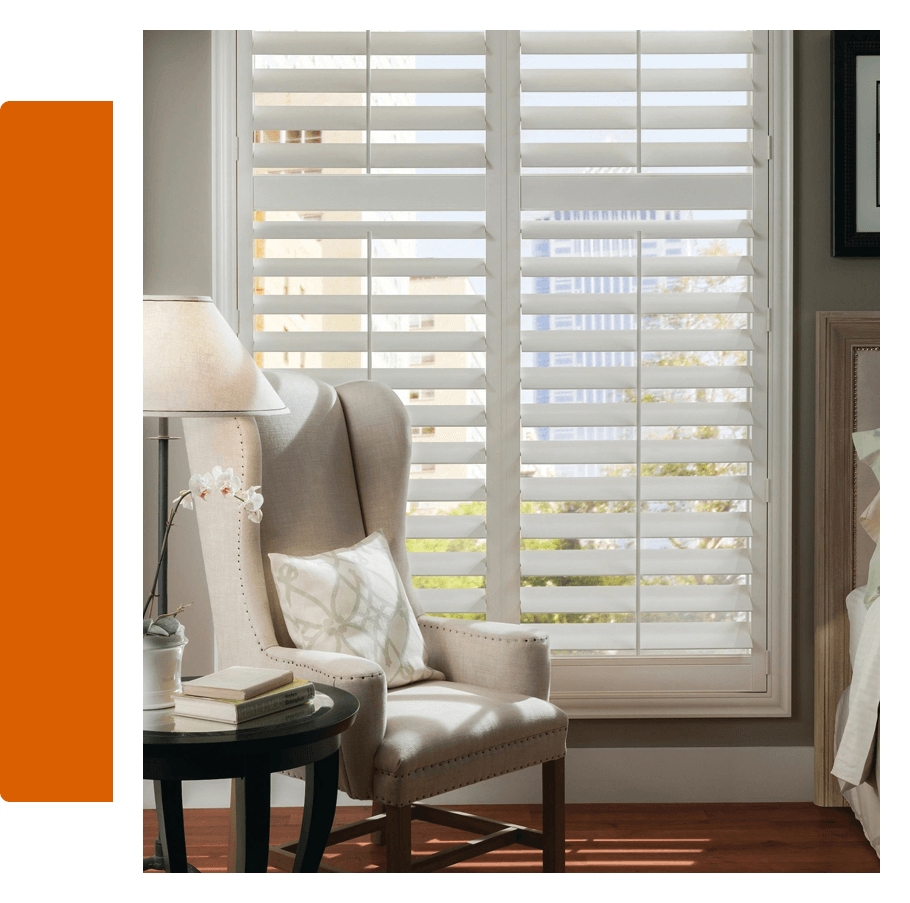 Eclipse Shutters are environmentally responsible and health-conscious. They are GREENGUARD® Certified for their non-porous construction and resistance to microbial growth, preventing the development of harmful mold and mildew.
Moreover, Eclipse plantation shutters are certified with the top-level GREENGUARD Gold Certification, which indicates that they are safe for sensitive individuals and environments. Eclipse Shutters emit low levels of VOCs (volatile organic compounds), making them a safe choice for use in hospitals, schools, nurseries, and homes for the elderly.
High-humidity areas such as bathrooms and kitchens can cause damage to materials that are not suited for such conditions. Rust, cracking, mildew, and warping are just a few examples of the potential damage that can occur.
However, Eclipse Shutters are designed to resist all of these damaging effects, making them an ideal choice for water-prone environments. In fact, Eclipse Shutters are waterproof, which means they can be easily cleaned with a damp cloth or light dusting to maintain their pristine appearance for years to come.
Choose Blended Blinds,
Plantation Shutters
Now that you have decided to go for Eclipse Plantation Shutters, selecting the right window treatment provider becomes crucial. It's not just about the installation of your amazing shutters. It's about the entire customer experience - the service, the people behind it, and their valuable input.
We would love to hear from you and discuss your plantation shutter ideas. Our consultation is absolutely free of cost! So don't hesitate to contact us.