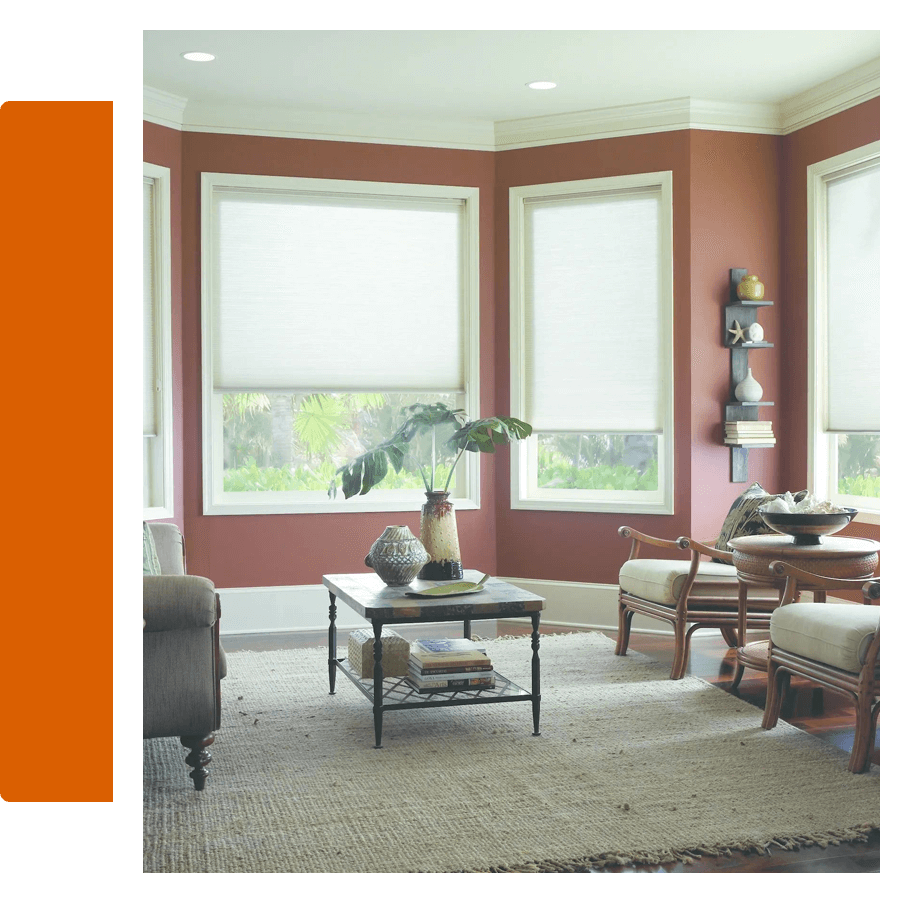 New Home Window
Treatment for Construction and Remodeling
Are you in the process of designing the perfect home? Don't overlook the importance of custom shades, custom shutters, and blinds. A top-tier window treatment can accentuate the ambiance of any room and improve a home's energy efficiency at the same time.
At Blended Blinds, we offer comprehensive services that include not only designing and creating custom and unique window treatments but also installation. Our team of design specialists and technicians will work with you to find the ideal window coverings to match your home's aesthetic and then install them meticulously for a perfect fit.
Whether you're building a new home or remodeling a space, we have the tools and technologies to bring your envisioned window treatment to life. From classic plantation shutters to elegant wood blinds, we have endless options to make your space one-of-a-kind. Don't settle for generic off-the-shelf solutions when you can have custom window treatments that perfectly fit your space and style.
In addition to our design and installation services, we also offer warranty services to ensure that your window treatments continue to function properly for years to come. Contact us today to learn more about our complete range of services and how we can help you complete your dream home.
Unique Window Treatments
for Every Space
Looking for a customized window treatment that suits your budget? Our team of window treatment design professionals is here to help you explore a wide range of products and options that can fit nearly any budget. We can also assist you in making stylistic decisions by providing suggestions for the texture, color, material, finish, and type of coverings that will perfectly match your new home.
Each of these window solutions offers its own unique benefits and advantages, from the classic style of wood blinds to the modern look of faux wood blinds. Our expert technicians will guide you through the selection process, taking care of everything from consultation to measurement and installation to ensure that your chosen window coverings are the perfect fit for your home.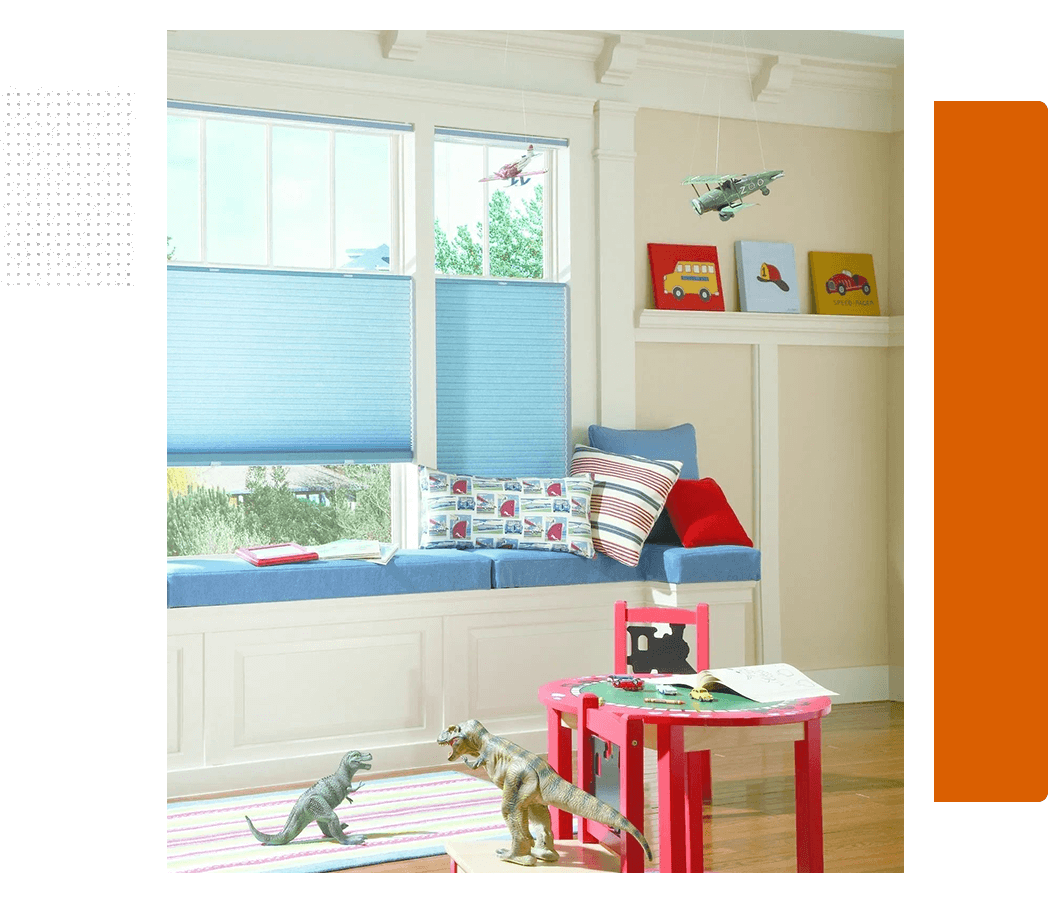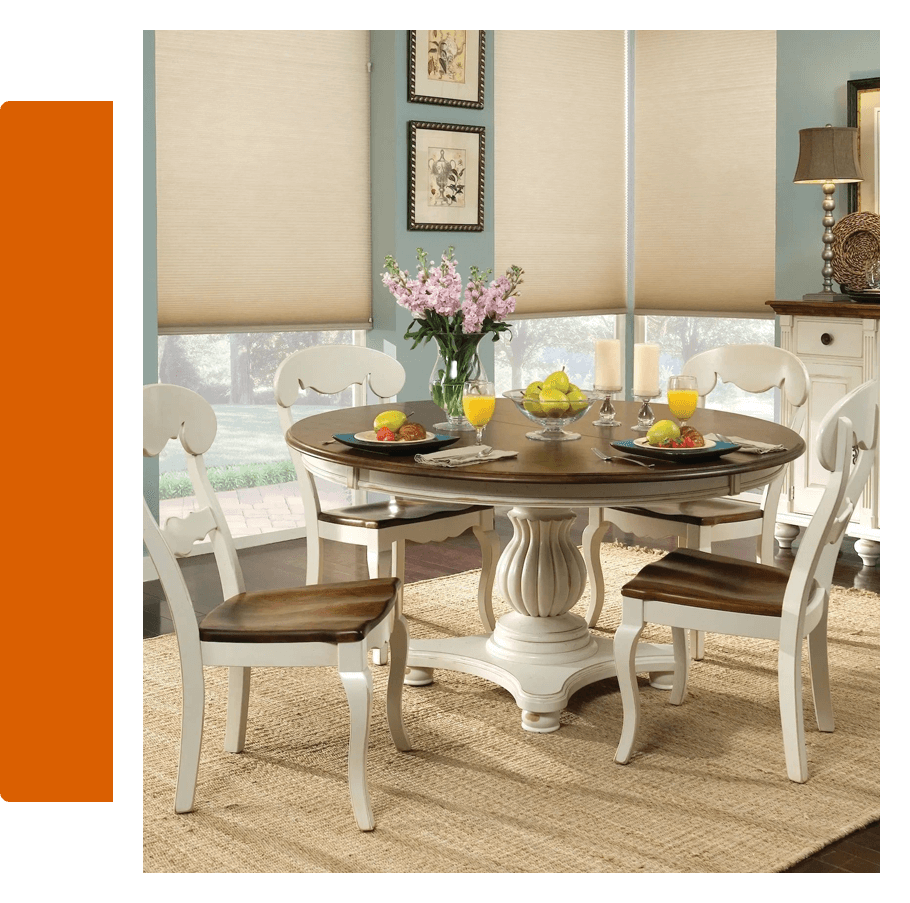 Boost Your New Home's
Value With Custom Blinds
Incorporating custom window treatments into your home can offer more than just visual appeal. With our quality and durable window treatments that provide reliable insulation, you can impress potential buyers and increase your home's resale value. At Blended Blinds, we offer a premium inventory that surpasses cheap, standard offerings. Our team ensures that your blinds, shades, or shutters are made with high-grade materials that complement your home's design.
Choosing Blended Blinds for new window treatments during new home construction provides you with:
We offer free in-home consultations for all potential customers, working around your busy schedule. Our window treatment design specialists will come to your home with swatches and samples to provide attentive service and guide you through the entire process.